1 tag
1 tag
1 tag
1 tag
1 tag
2 tags
1 tag
2 tags
1 tag
1 tag
1 tag
1 tag
Yolandi is my love for life!
So, let's just say I had one of the absolute best music weekends of all time! Sleigh Bells killed it, omg i was in love! Hot Chip was more than awesome! LCD Soundsystem was as good as they were earlier this year! LTJ Bukem really killed it with that wicked, nasty, classic liquid sound I've been longing to hear.  It was so London and definitely couldn't get any better! ...
jocularity
"Girl, your white pants are straight up darker than your damn leg! Are you albino?" - bestie "#1 - I. am. Sickening. #2. I don't have no god damn sugar daddy" - the queens
music is my fervor
Amongst the millions of other projects I do all at once, I could not let my music go. Guitar Rig 3 is my new best friend and I've become immensely addicted to it.  It acts as an amplifier and allows me to digitally modify my sound with synthesized patches via software.  Considering I have robot ears, this electrifying sound sends me into orbit. I've written 2 songs in 2 days and am...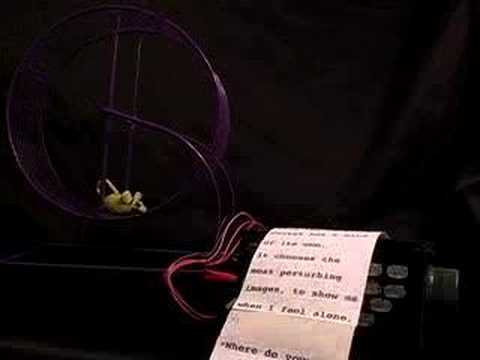 Are you Cam Ops smoking crack?
Dear Camera Operators, If you are shooting a show with multiple cameras, please jam synch your timecode. Timecodes drifting up to 15 minutes apart is absolutely unacceptable.  Can you imagine the monotony and the monstrous, agonizing pain your AE's must go through to group that footage?  Believe me, readjusting each clip within the stacks and re-grouping with auxiliary timecode is not as...
Aronofsky Fincher Boyle Lynch Gondry Sono Waters Welles Kurosawa …just a few of my favorite things